Increase your AdSense earnings
How do you know if your WordPress blog has the best AdSense ads configuration?
The AmpedSense WordPress plugin allows you to split test ads (A/B test ads) to find the most profitable AdSense ads setup
INCREASED ADSENSE REVENUE
Increase your AdSense earnings or your money back! The AmpedSense WordPress plugin will help you split test to discover the optimum type, position, and size of AdSense ads your visitors respond to most.
---
MORE CONFIDENCE, MORE DATA
You'll know for sure that your site is earning its max. Never worry about whether you're leaving money on the table.
---
BETTER USER EXPERIENCES
Sometimes the most profitable AdSense ads configuration isn't the most obtrusive. You get increased revenue, and your visitors aren't annoyed with your ads!
Split Test Your AdSense Ads in WordPress

Only the AmpedSense plugin allows you to A/B test various AdSense setups on your WordPress site to find the ideal configuration
Optimize AdSense ad placement
Top, bottom, inside, sidebar?
Optimize Adsemse ad size
Big, small, horizontal, vertical?
Optimize AdSense ad type
Banners, text, or link units?</>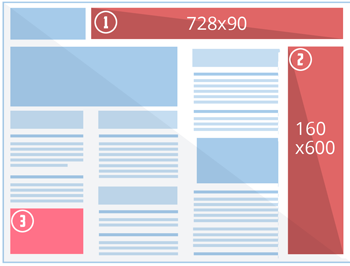 Optimize AdSense ad quantity
One set or many ads?
Easy to use
Even my mom can do it
Integrated reporting
Simple stats, obvious winners
View All Features
Who is this for?
Anyone who wants better earnings from their WordPress site with Google AdSense.
Many people are disappointed by how little they earn when they first place Adsense on their blog. I felt the same way. But if you're willing to try a few configurations and have a little bit of patience, I promise you'll be surprised.
Have a blog or WordPress site? Check. Have an AdSense account? You're in.
Do I have to be technical?
No! AmpedSense is a WordPress plugin that requires no code or HTML experience. If you can use WordPress and run your blog, you can run AmpedSense.
How long does it take to find the optimal AdSense configuration?
Test length depends on your traffic and number of variants you're testing. A simple test between 2 positions can be run in a matter of days. Larger tests may take weeks, but the more traffic you have the quicker you'll complete the split test.
Will it make my site ugly by adding lots of ads?
You are in complete control of what you choose to test. You decide what ads you want to test, and you can easily preview every configuration before they go live. Only add as many ads as you're comfortable with (In fact, you'll probably find out that after a certain number additional ads don't earn you more, allowing you to have a cleaner-looking site).
How can I contact you?
If you have other questions, feel free to contact me.
How easy is it?
See for yourself:
Take a tour